About Vedicure
Why get treated at

vedicure
At Vedicure, multiple ailments are treated with multiple therapies with a patient centric approach. Thus, Vedicure renders 'multiple ailment treatment under one roof'
A standardized diagnosis protocol is maintained by a team of experts to apprehend the patient's physical condition and determine the right diagnosis and root cause of the ailment symptoms.
Clinic skills
Our specialisations
Know All About
Sanyukta Upchaar Padhatti® And Its Benefits
'SANYUKTA UPCHAAR PADDHATI®' is one of the few techniques in the world that combines the ancient Indian system (Ayurveda,panchakarma, Yoga, Naturopathy, physiotherapy) with the oriental alternative system of medicine (Acupuncture, Acupressure, Reiki), diet, Hypno-Musical therapy and aura healing.

It is focused on the concept of person-centred diagnosis for healing people as opposed to the conventional disease treatment approach.

A key to your better health and wellness - Vedicure Healthcare & Wellness
8
Branches in Maharashtra
Our other
Offers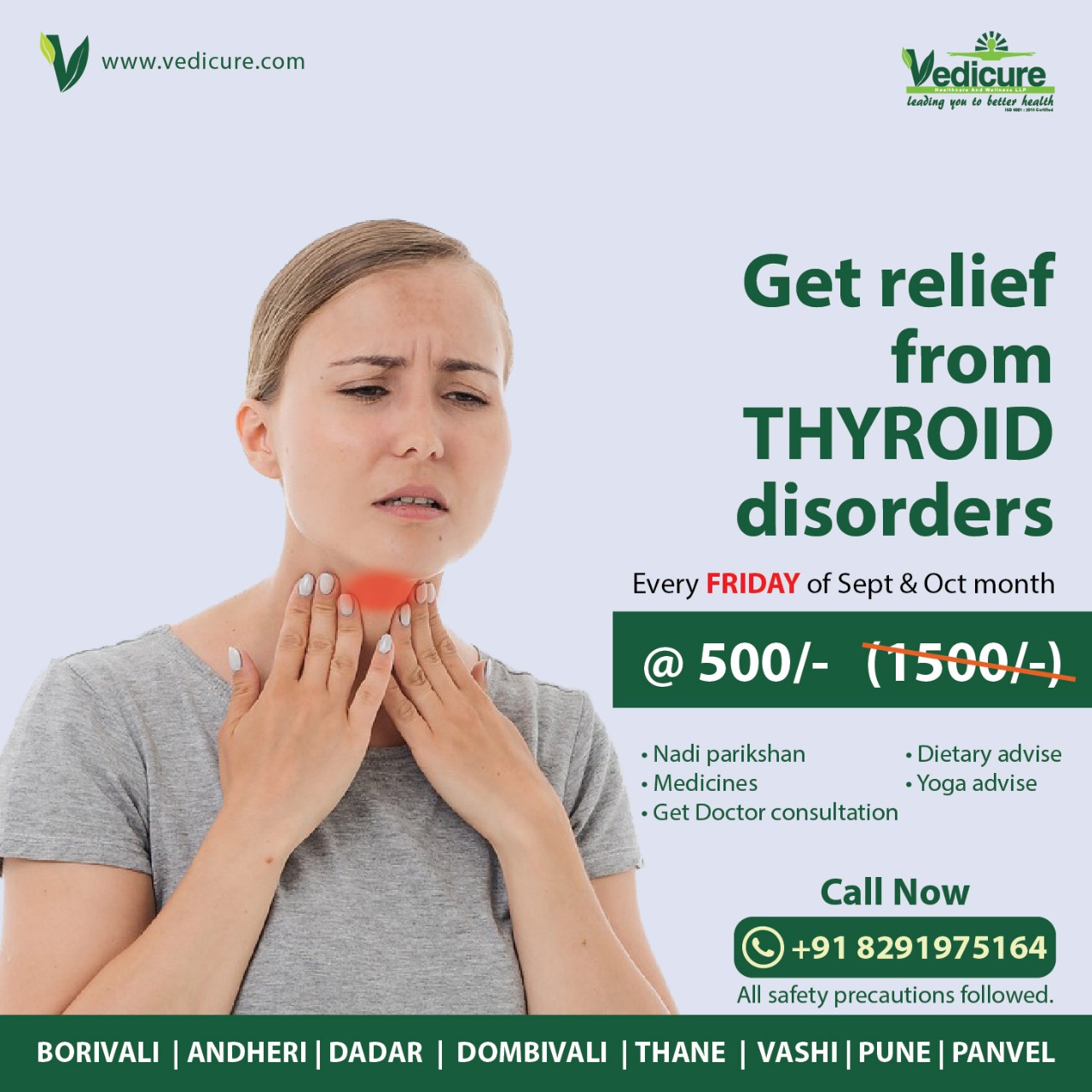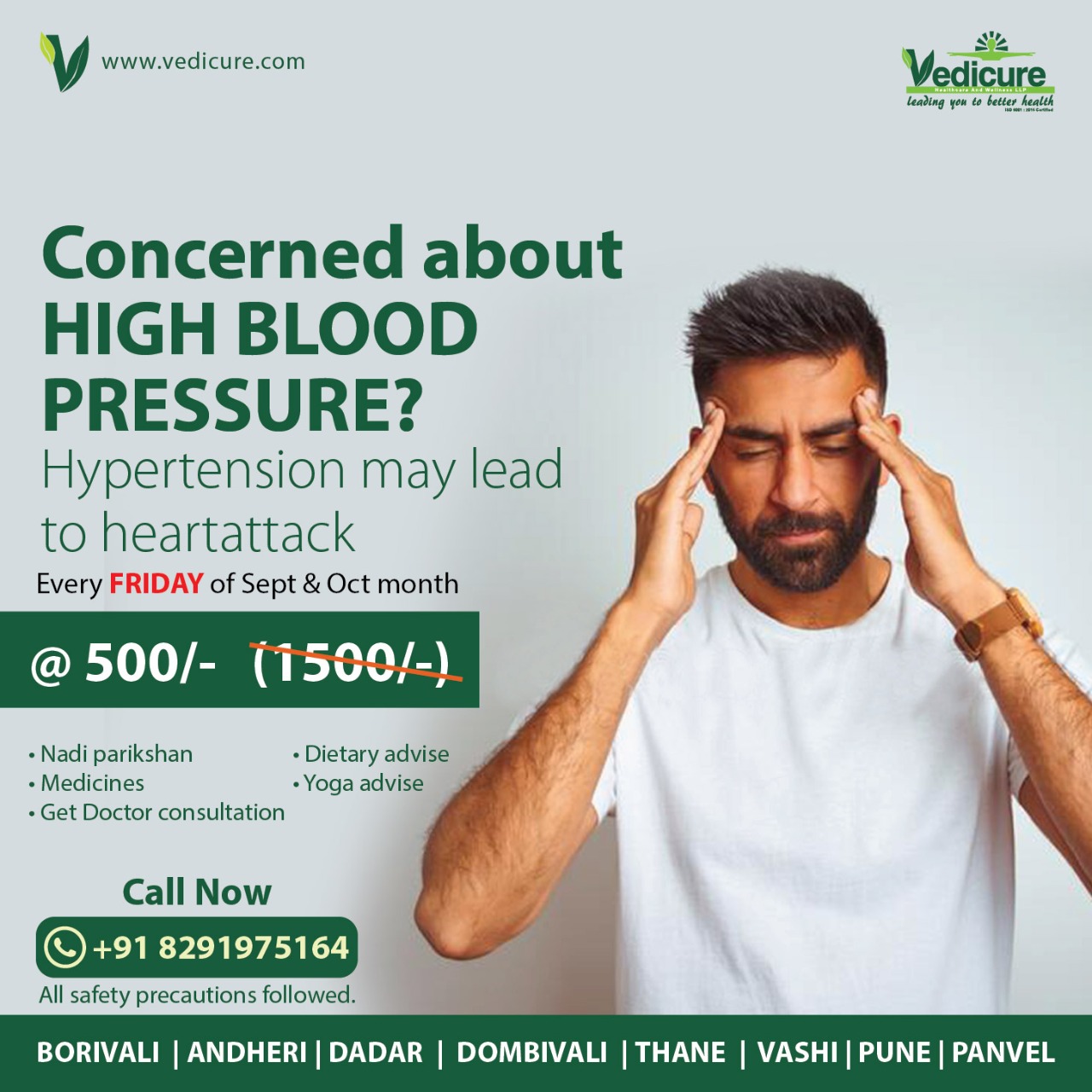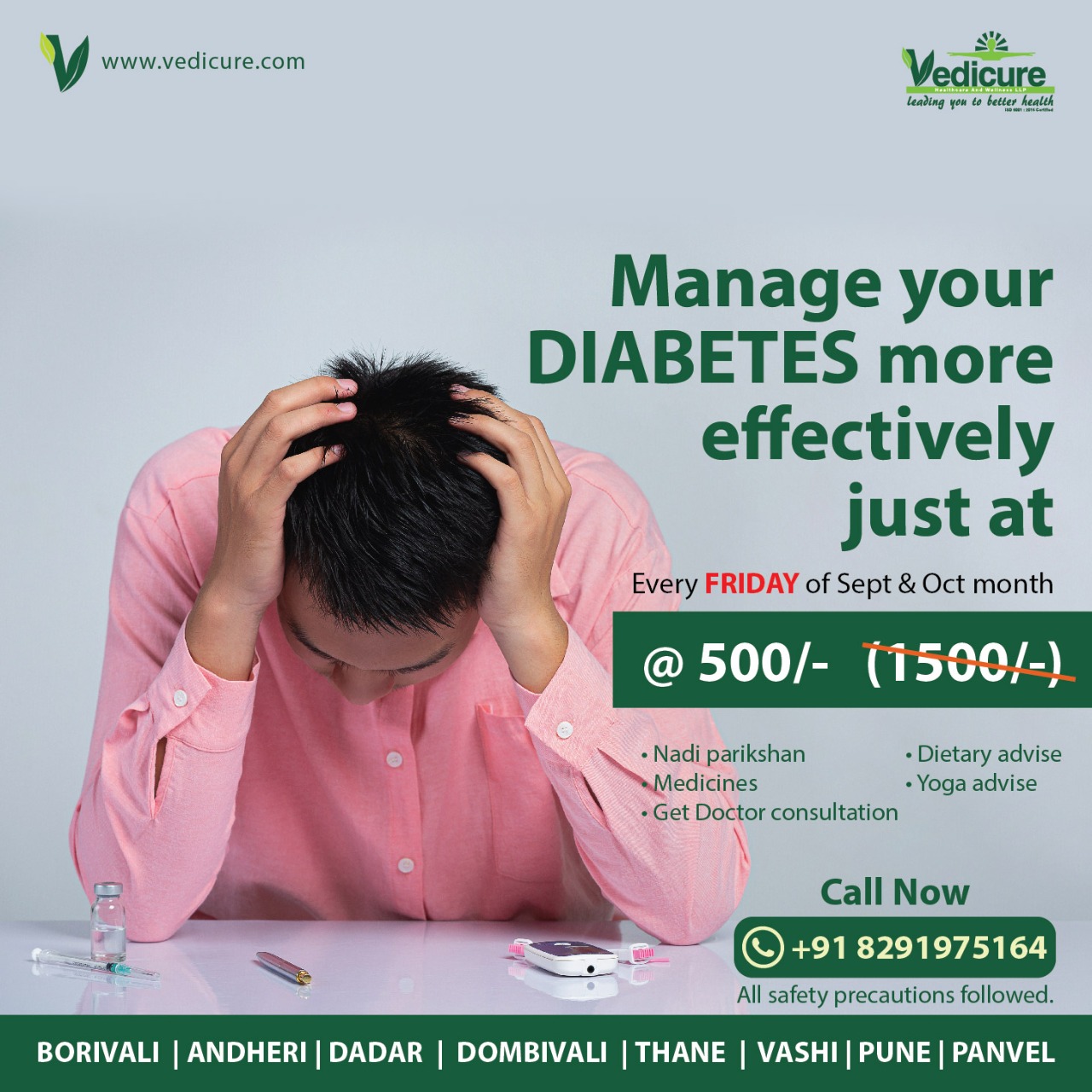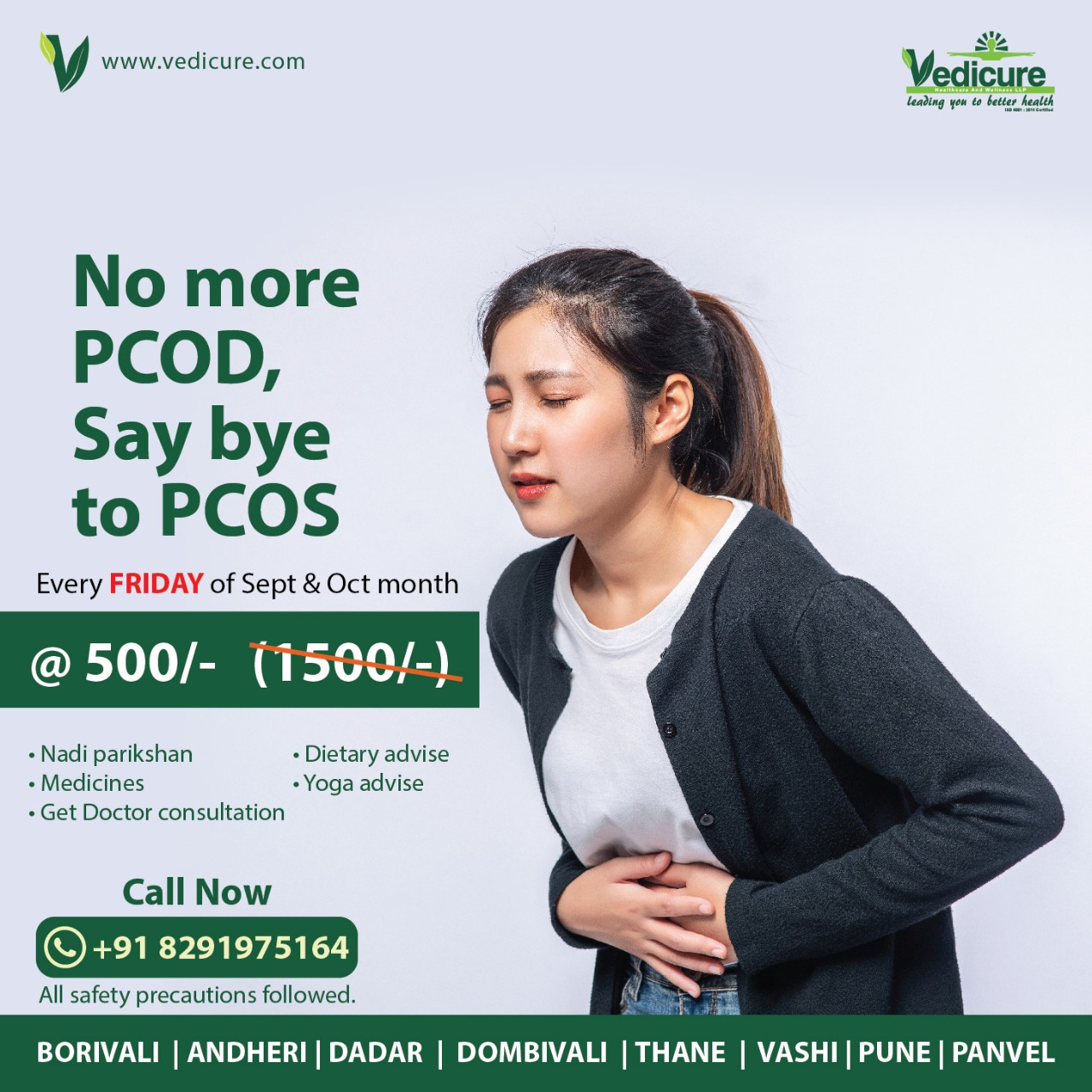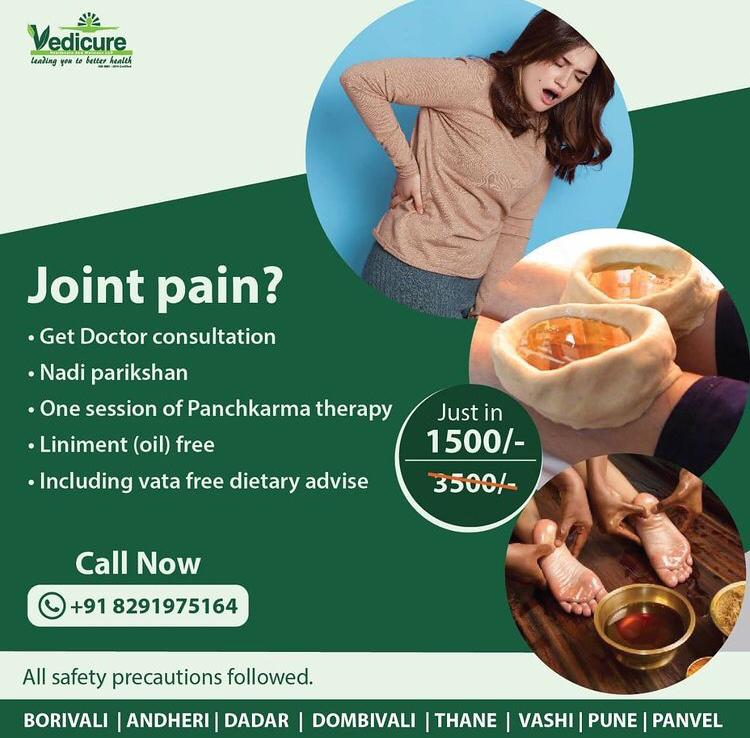 Testimonials
What our patients say
I was suffering from Knee Pain for the past 6 – 7 years and as a result I was unable to use the stairs due to immense pain in the knee joints. My movements had almost come to a standstill. My fears worsened when my knees got deformed. But just after one month's Sanyukta Upchar Padhati® treatment I felt a lot better and began walking painlessly and without fear.
I was suffering from severe joints pain since past one year. After reading about Dr. Anil Patil, I consulted Vedicure and started with Sanyukta Upchar Padhati® at Vedicure, Pune - Swargate Center. After 3 months of treatment I got very alright. I shall always be grateful to Dr. Anil Patil Sir and his staff.
Inspite of undergoing all types of medications, I was suffering very much from heart disease, asthma, weakness and indigestion when I visited Vedicure for the first time Vedicure – Panvel Clinic and as per the doctor's advice there i started getting treated through Sanyukta Upchar Padhati®. I would like to tell from the bottom of my heart that I had actually lost all hopes of life but I give sole credit to Sanyukta Upchar Padhati® because of which I'm living a new and better life.
I was suffering from indigestion, swelling over entire body, weakness and various problems since the past 15-20 years. I undertook two months of Sanyukta Upchar Padhati® treatment at Vedicure's Panvel Clinic and got 70% relief from all my problems. I would like to certify that the staff of Vedicure take all the efforts to cure their patients.
Even though we visited many doctors but there was no positive results. So we were tried of this & finaly we met the doctor in Vedicure. The doctor & staff encouraged us & increased our confidance.After treatment of six months we have preety daughter we will not forget these treatments.
Since last 10 yrs, I was suffering from back ache and severe neck pain. I availed treatment from several hospitals, but was in vain. My relatives suggested that I undergo Dr. Anil Patil's Sanyukta Upchaar Paddhati®. After being treated first in Vedicure Hospital at Vashi and later at Vedicure's Borivali clinic, for 6 months, 80% of my pain and ailment has been cured. My family and I are very grateful to Dr. Anil Patil and his co-operative staff.
I have been grappling with pain in my left hand and a back ache for the last 3-4 yrs. Dr. Anil Patil's interview on the TV programme 'Saam Sanjivani' motivated me to avail treatment at Vedicure. I experienced that at Vedicure the disease is cured by addressing its root cause hence preventing repeat incidences. Just a month's treatment at Vedicure has given me immense relief. I recommend that all ailing individual should opt for Dr. Anil Patil's treatment when the disease is in its primary stages itself.